Join the Hunting Revolution
HuntStand's advanced mapping tools and powerful layers make us the #1 hunting and land management app in the country. HuntStand Pro takes these features to the next level with Real 3D, which allows you to fly through places you would like to explore virtually. Advanced layers enable you to access national databases that include public hunting land, tree coverage, satellite images, map markers and lines, and area measurements. Harvest information, weather, news feeds, group message boards, friend finder, and much more will make this your must-have hunting app. Make this hunting season your best season with HuntStand Pro!
Go Pro for only $29.99 USD a year!
HuntStand Pro Features
We believe that access to great information should be widely accessible and affordable. Upgrade to HuntStand Pro to unlock some amazing features and tools including:
Nationwide Property Information for the US and Canada
High accuracy property boundaries
Up-to-date owner name for private and public land parcels
Property address
Owner mailing address
Property area and perimeter length
Save and share boundaries
Searchable by address or coordinates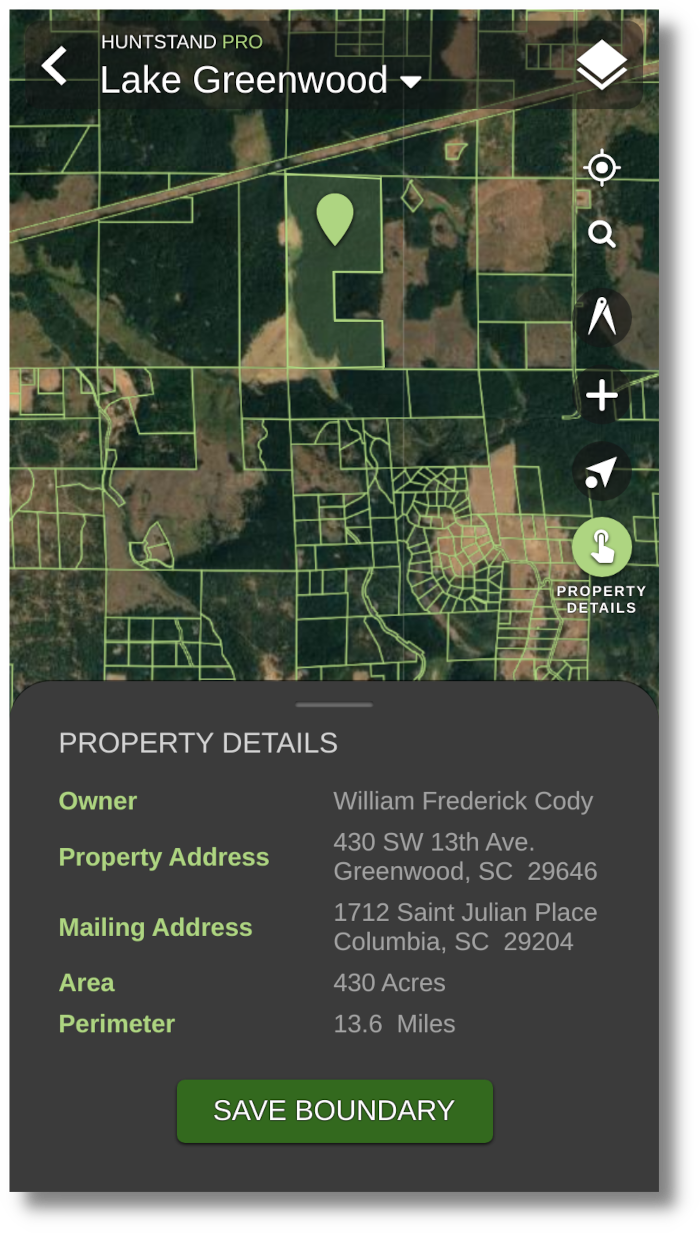 Public Land
Forest Service
National and State Parks
Bureau of Land Management
U.S. and State Fish & Wildlife
U.S. and State Department of Natural Resources
State Land Board
County Land
City Land
Non-Governmental Organization (NGO)
Department of Defense (DOD)
State Department of Conservation
State Department of Natural Resources (DNR)
State Department of Land
Department of Energy (DOE)
Federal Land
American Indian Lands
Bureau of Indian Affairs
National Forests
National, State, County, and City Parks
National and State Wilderness Areas
National Wildlife Refuges
National Monuments and Landmarks
National, State, Local, and Private Conservation Areas
National, State, and Local Conservation Easements
National, State, Local, and Private Recreation/Education Areas
Federal and State Resource Management Areas
National, State, and Local Easements
Wild and Scenic Rivers
National Public Lands
National Grasslands
Watershed Protection Areas
Inventoried Roadless Areas
Access Areas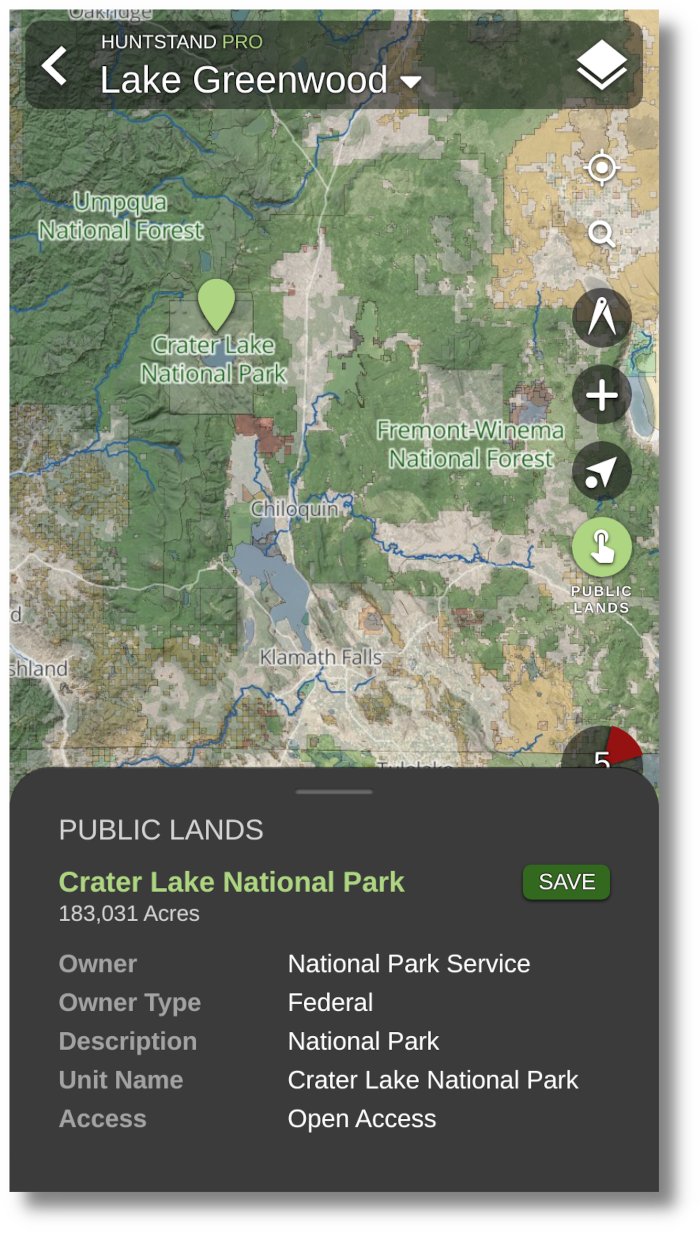 Hunting Lands
Wildlife Management Areas
Department of Natural Resources
Department of Fish and Wildlife
Game Management Units, Zones, and Districts
Managed Hunting Land: WMA (Wildlife Management Areas, DNR (Department of Natural Resources), DFW (Department of Fish and Wildlife), etc. Game managed land owned by the state or leased from private owners through fee or easement
Hunting Land: Explicit hunting land with defined boundaries where hunting is allowed
Zones: Hunt Zones, Units, GMUs, Districts, etc. Large divisions of land that cover regions and don't relate to specific property boundaries but pair with specific hunting dates, regulations, and game.
Forests: National and state forest boundaries where hunting activies vary. Typically subdivided into smaller boundaries of additional interest
State Land: State park or state managed land with varying hunting activity
Natural Land: Natural areas, conservation areas, refuges, reserves, wildlife areas, etc. Similar to Forests but with implied conservation activities and additional wildlife regulations
General: General or other boundaries that do not fall into the above categories, but are treated as defined boundaries of hunting interest
Non-hunting Land: Explicit non-hunting land with defined boundaries where hunting is explicitly prohibited or regulated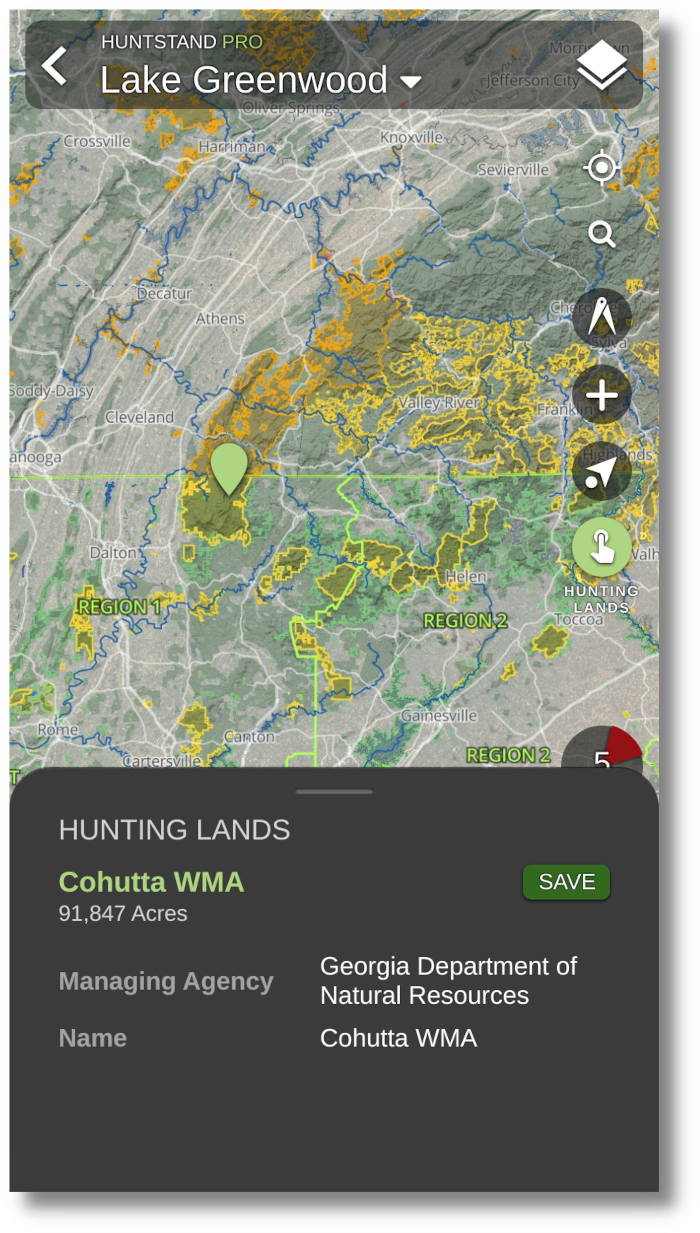 3D Mapping
Dynamic interactive 3D maps
High resolution Google Maps imagery
High accuracy elevation model
Available on iOS, Android, and Web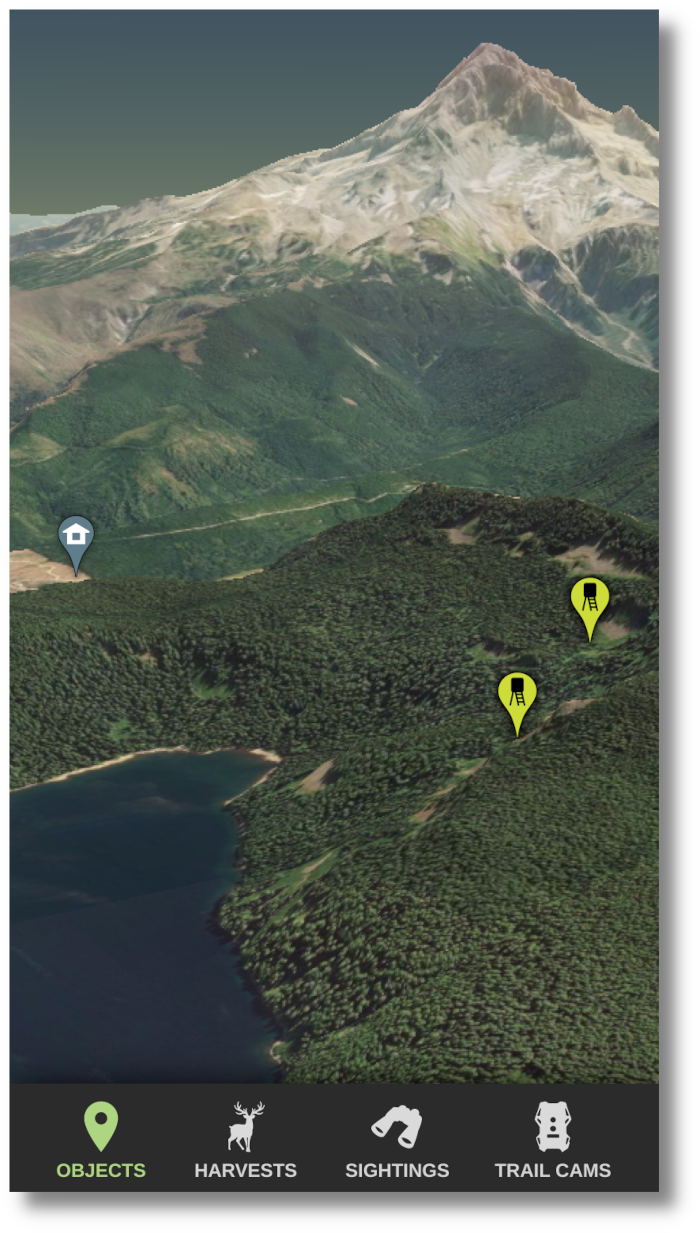 Offline Mapping
High resolution offline satellite imagery
Detailed roads and places overlay
Contour lines
Unlimited map downloads up to available device storage
Store offline maps indefinitely, or refresh them often
Stand Reservations
Use hunt area sharing to manage stand reservations on your property
Search for available stands/blinds in a hunt area by date and time
See what stands are occupied currently, and by whom
See upcoming reservations for specific stands, or all stands in a group hunt area
Manage stands in a group hunt area
Manage reservations in a group hunt area
Available on iOS and Android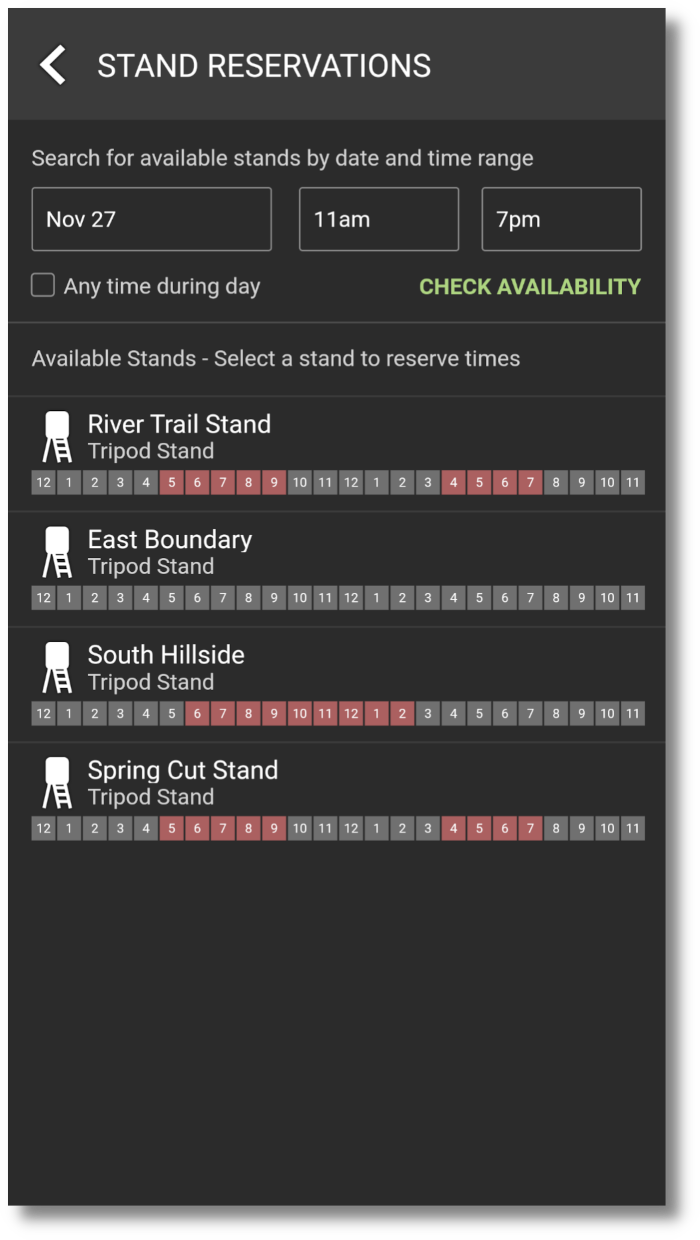 Sharing and Group Hunt Areas
Share hunt areas with other HuntStand members
Set and manage member sharing permissions (admin, member, view-only)
Invite non-HuntStand users to join by email
Communicate with your group hunt area members using the group board
Use our stand reservations system to manage hunting area stands